There are several inventions in the year 2020 which makes the world better, smarter and more fun. Some of them are as follows:
BrainBox AI
The company's AI system uses data like weather forecasts to predict a building's thermal conditions, then adjusts its AC or heating output accordingly. Launched last year, the technology now controls temperatures for more than 40 million sq. ft. of building space, helping reduce carbon footprints by as much as 20% to 40%.
AR-Guided Surgery
Several years of R&D produced the next best thing: xvision, a headset that uses augmented reality to turn a patient's CT scan into a 3-D visualization that helps guide a spinal surgeon through operations in which every millimeter counts. The headset superimposes a 3-D image of a patient's spine over their body, allowing surgeons to (almost) see what's under the skin without ever looking away from the operating table.
Starkey Livio AI – Advanced Hearing Aids
The hearing aids sport compact design and fit comfortably in the ears. They connect via Bluetooth to with accessories and certain smartphones. But the highlight of these hearing aids is the artificial intelligence that plays a vital role in enhancing the hearing ability. By suppressing background noise, they deliver clear sound quality. Moreover, they come with long battery life so that users can wear them for long without needing to charge them too frequently.

Phree Electronic Sensor Pen
Claiming to be the world's first unrestricted write-virtually-anywhere electronic sensor pen, Phree is what you need to jot down your thoughts anytime, anywhere and on almost anything. Whether it's sketching, annotating or simply writing, it excels in most aspects. It comes with a 3D optical tracking engine that measures its motion accurately and then sends the digital link to the connected Bluetooth device.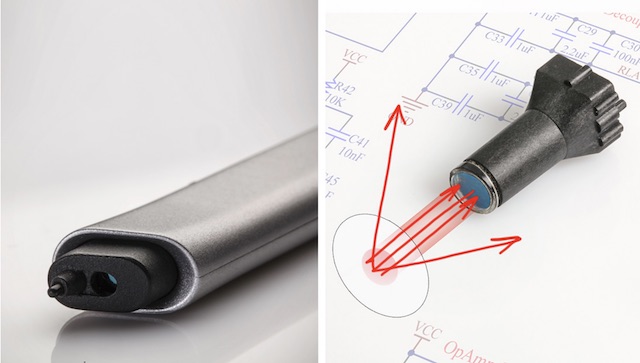 Bimoz – World's lightest and smartest e-bike drive
With the growing stress on the environment, more and more people are turning away from the motorcade and towards bikes. And with this, we've seen an increase in the number of smart bikes or e-bikes which come with the assistive drivetrain to help you keep going without getting exhausted. But if you don't want to give up on your old bike, you can convert it into an e-bike with Bimoz. Moreover, it's pretty lightweight (weighs less than 2kg including the battery pack) so that you can comfortably carry it anywhere. With the compatible app, you can note your GPS location, track routes, connect with friends, and even simulate mountains on flat roads to train your legs.
Innovations comes from Experiments.